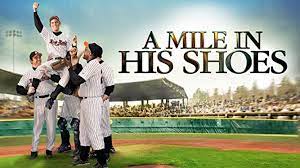 The film centers on Mickey Tussler (Luke Schroder), an 18-year-old from Indiana with Autism, who joins the semi-professional baseball team "the River Rats" after being discovered by Arthur Murphy (Dean Cain).[2] At 18 Mickey has very severe autism. His speaking abilities are limited and he usually refers to himself in the third person. His parents plan to keep him working on the farm where he is safe from failures of school and camp.
Arthur Murphy ("Murph") who sees Mickey pitching apples to his pig recognizes that the boy with a lot of potential as a pitcher. He convinces Molly to let Mickey come with him to be a part of the team. He pairs him with a teammate named Pee Wee who takes Mickey under his wing.
Mickey is accepted by most of the team, except the top pitcher who feels threatened by Mickey's growing competence on the mound. With the help of the coach and Pee Wee, Mickey learns to manage the sensory overload he experiences on the field and pitch well through it.
Eventually, through his success on the field, Mickey proves to himself and to his parents that he has talent, he has a voice, and his autism cannot stop him from achieving his dreams.
https://en.wikipedia.org/wiki/A_Mile_in_His_Shoes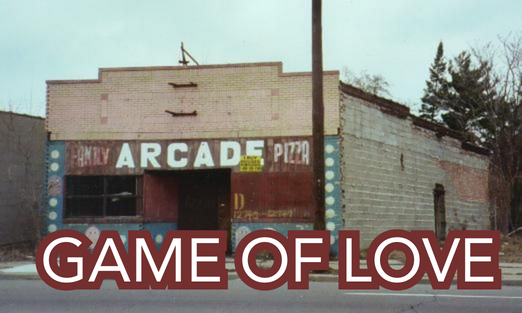 Frank Nappi, in conjunction with Lexicon Films and MP Media House, announce the screen adaptation of Nappi's fast-paced psychological thriller, "Game of Love." Please check back for updates on production, release date, etc.
In a story of love and obsession, Nicole's desire for a perfect life unravels with her crumbling marriage and an encroaching stalker.
Nicole Westbrook and her husband Chase have everything they could have dreamed of – except for a moribund marriage that they are trying desperately to save. And Nicole and Dylan Rucker have a lot more in common than she could have ever imagined. Inextricably linked by a past that has tainted both of their futures, Nicole has tried to break free from the constraints of her childhood while Dylan has bound himself to his. Now he is convinced that Nicole is the key to his liberation. While Dylan is initially satisfied with stalking Nicole and simply watching her life unfold from afar, a series of events escalates his obsession and puts her at the center of a deeply personal game that he believes will even the score between them. In no time at all, Nicole's life goes from deceptively perfect to torn asunder, and everyone around her is impacted by her implosion. "Game of Love" reminds us of how hard it is to escape where we come from and who we are. And oftentimes, as in Nicole's case, it leaves us playing the part of both victim and villain, with the final determination simply becoming a matter of perspective.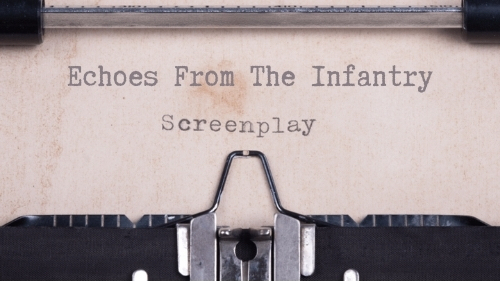 Frank Nappi's award winning novel, Echoes From The Infantry, is slated for development as a major motion picture by Lexicon Films and MP Media House. Echoes From The Infantry tells the story of one Long Island World War II veteran, the misery of combat, and the powerful emotional bonds that brought him home to Rockaway Beach and the love of his life. It is about a father and son, and their ultimately redeeming struggle to understand each other's worlds – one a world at war, the other shaped by its veterans. Nappi moves artfully between the present and past, weaving a fictionalized tale of this Long Islander's struggle to reconcile with the demons from long ago and his family's never-ending battle with many of the intangible burdens caused by the private life of a man they never really knew. He touches our hearts with a story of courage and perseverance…a story of men who faced the greatest challenge of their generation. Please check back for updates.